Discover Yen Duc - The homestay and village retreat near Halong bay
Yen Duc village is in Dong Trieu district of Quang Ninh province, in the Northeast Vietnam. The beautiful village ideally locates on the way between Hanoi and Halong Bay and develop as a community based tourism project, a glimpse of village life & authentic cultural experience.
Latest Reviews on TripAdvisor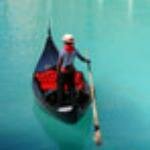 "ONE OF OUR VIETNAM HIGHLIGHTS!"

Steve O, UK
We booked the 1 night village home stay after our cruise with Indochina Junk. We weren't sure what to expect but were so glad that we booked the stay! Our accommodation was nice, we were looked after by the charismatic Mr.Shan in his house. Our tour guide was Na who was fantastic...
Read more on TripAdvisor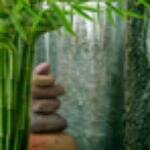 "BEST PART OF MY TRIP"

Oshin, California, USA
We spent one night in Yen Duc Village and it was a fantastic experience. The village is very pretty with rice fields and mountains. The people of Yen Duc were the friendliest people I have ever met. We got to meet local farmers and talk to them about farming, religion and rice production...
Read more on TripAdvisor